Do You Need a Financial BFF?
H

ow do you even know if you need a Financial Bestie?


Let me tell you up front – action is required 😊

Grey's Anatomy… do you know it?

Hope so.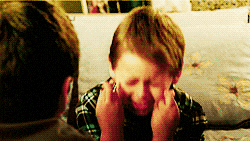 Download our Ultimate financial resource guide to get started on finding the right resources to work on your financial game plan or share this with someone who may need it.
There were two main characters, Meredith and Christina, who were best friends. (Christina is no longer on the show, but I digress.)
I'm definitely a Grey's Anatomy fan because of Meredith and Christina's relationship.
Meredith called Christina her "person" (versus her BFF or bestie).
Most adults have a "person."
There is someone out there…. He/She/They know your secrets, can finish your sentences, and will meet someone in a dark alley if they hurt you.
Now that you know who that person is, let's get to the action.
Action Step (1) – Say or write this person's name.
Question: Can you trust this person with your money?
Ohhhhhh…. did you pause for a sec?
If you didn't, your "person" might make for a great financial BFF, or what we call at the FIIRM Approach – Financial Fill-in.
If you did pause, well, then maybe not.
What's important to note is that you are now aware if your "person" can also be your Financial Fill-in.
How do you know if you actually need one anyway? Here's a quick hit list.
Here are the Top 5 People Who Need a Financial BFF:
    You have minor children.
    You are single.
    You are primarily responsible for managing the household finances.
    You own assets or owe debt.
    You don't have life insurance.
It doesn't matter if you fall into 1 category or all 5.
Preparation is the key when it comes to finances, and this is one of the moments where you get to show up in a big way for your family.
Plus, whether you realize it or not, you've begun the preparation just by doing Action Step 1.
I want you to find your Financial Fill-In (Financial BFF) ASAP.
Action Step (2): Determine if "your person" can actually be your financial fill-in.
WHY: You've always wanted to duplicate yourself. Here's your chance. 😊
A few qualifiers to help:
  You can depend on them.
  You can trust them with your sensitive information.
  They trust you.
IF there is ever a situation where you are temporarily unable to handle your normal family CFO duties, you need someone else to step-in — however, they have to be willing AND able.
While you have to be able to trust them, they also need to trust that you are not putting them in some precarious situation.
Action Step (3) Get your free printable worksheet!
Click HERE and get the details you need to select your financial fill-in ASAP.
Action Step (4) – Empower Your Financial Fill-In. 
At the very least, you have to tell them that they're YOUR PERSON! You don't have to have the conversation today. I'll give you until Friday. 😊
Want more goodies like this? Then join the FIIRM Hero Newsletter Community. Only FIIRM Heroes get more help selecting their Financial Fill-In… (I'm just saying.)
Nikki Tucker
Founder & Managing Director
Nikki is a 16-year financial services professional, a Certified Divorce Financial Analyst ®, and the primary divorce financial strategist for The FIIRM Approach. She helps female breadwinners prepare for divorce to avoid common financial mistakes and confidently maintain their financial security. She uses proven strategies within the FIIRM Approach methodology so her clients can manage their money, debt, and credit in their new financial life. TAKE ACTION & LEARN about the tools that can help make your new money life easier. Grab your FREE Ultimate Resource Guide HERE.